Boomers are changing retirement lifestyles and creating new baby boomer housing trends! 
We want our housing to reflect our new active adult retirement lifestyle. We are not interested in senior ghettos with one room bed-sits. We don't see ourselves as growing old; we are just going through another lifestyle change.  And we fully intend to keep "living" in our retirement years.
Developers, Builders and Governments need to sit up and take notice of the tsunami that this new real estate trend represents. A recent study from the Conference Board of Canada predicted that by 2030 about 80% of new housing demand would be consumers in their retirement years.  Better educated and far more demanding than any other senior group in the past, they need to "get" the kind of living we are planning on doing.
Who are we?  What do we want?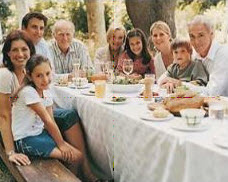 Studies are showing us that there is no typical boomer family unit. There is enormous diversity within the Boomer Demographic:  there are the Early Boomers (47-55) and the late Boomers (56-65). Some are single. Others are multi-generational; including aged parents, adult children and even grandchildren under one roof.  And of course there are couples
Depending on our personal circumstances some of us are fully retired, others continue to work, full or part-time. Many have second homes, perhaps cottages or winter homes in warmer climates, where we spend significant amounts of time. Any and all of these factors will impact our choices and needs going forward.
Luckily many of us will have the financial means to enjoy our later years, with sufficient income from pensions, savings and/or inheritances, to help us maintain our standard of living. Kathryn Del Greco, senior advisor at TD Waterhouse Private Investment Advice, indicates within a decade Baby Boomers (born between 1946 and 1966) will control 72% of the wealth in Canada, up from 62% in 2004, from Investor Economics Inc.
Unfortunately not all Boomers will enjoy the same degree of comfort. Some of us are still carrying large debt loads from earlier financial decisions. Recent changes in Mandatory Retirement legislation allows Boomers to continue to work past the 65 mark, if they need or want to do so. In fact for 48 % of us, work is exactly what we plan to do. Boomers plan to be in the work force for years to come and this too will impact our decision on where and how we will live out the last third of our lives.
Clearly there is no one size fits all solution for the kind of home or community Boomers want or need.  But that doesn't mean we don't share some very basic criteria on how we will evaluate our "next" home.
In my next blog post, I will look at the 5 Criteria that baby boomers use, consciously or not, to decide on where and what we buy or if in fact we move at all!  And a word to the wise, it's these criteria that will in fact shape baby boomer housing trends for the next thirty years to come.