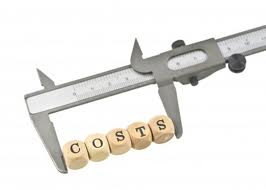 While there is a wide range of fees being charged by interim managers, most charge between $1000 and $1500/day. Some interim managers who have responsibility for large corporate initiatives charge significantly more than that. Others, for various reasons – new to the industry, not in it for the money, working with smaller clients, charge less.
Generally the factors impacting interim management fees are – experience level of the interim manager, sense of urgency of the initiative, importance of the outcome (eg, turnaround), size of the client.
Not all fees are charged on a daily basis.
For some engagements, negotiating a project fee may be more appropriate. Factors impacting the project fee will be the time frame being committed to the interim manager – frequently interim managers will charge less than their standard hourly or daily rates depending on the duration of the project and the outcomes being expected – bigger, more important outcomes will command larger fees.
It is no longer unusual for some interim managers to seek pay for performance, including a share of the financial outcomes. There are benefits to this including the clear stake the interim manager has in the outcomes and the lower daily or project fee the interim manager may get paid while the project is on-going.
However, companies and interim managers need to be very cognizant of the pitfalls of this approach. One of the most common is disputes resulting from how outcomes are tracked and measured. Unless this is clear from the outset, disputes will occur.
Secondly, the interim manager's clear stake in results can also result in unintended consequences – management behaviours, strategies and tactics that were not anticipated outcomes at the outset of the assignment.