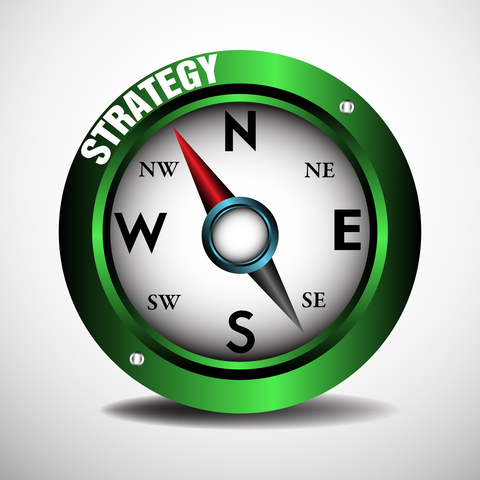 Boardroom Metrics provides corporate governance and strategy consulting to Public, Private and Not-For-Profit organizations in the United States and Canada.
The five best tips to make Board strategic planning more effective.
A Board has three roles: identifying and mitigating risk, validating and overseeing the strategic plan and performance managing the CEO.
Regarding the strategic plan, there is lots of governance confusion.
Many Boards see it as their role to develop the strategic plan.  They don't need to – and in most cases they shouldn't. The strategic plan needs to be built by people who understand two things: the business – and strategy.
Typically, the management team has a much better grasp on the business than the Board. They should, it's their role 24-7. While the management is running the business, most Board members are pursuing other interests. That makes them less qualified to take on development of the strategic plan – which is why we say the Board's role is to validate the plan – provide due diligence – not authorship.
Sometimes, Directors are good at strategy.  However, be careful.  Strategy is like marketing – or driving – most people aren't nearly as good at it as they think they are. Being strategic is a skill – born, not just of natural talent but also of training and experience. Here's how to keep the strategy in the strategic plan:
Start with a mission statement – then move to vision. Leave values to the end. We've observed that it is way more important to define who an organization serves and how, then it is to define some challenging goal that's rendered irrelevant because we don't know who you're serving. Quick. Who do you serve and how? Did you stumble? Hesitate? Now you know where your strategy starts.
Pick a time period. Most strategic plans are for three years. That's fine. One year is too short, tactical. Five years doesn't work any more. There's too much change.
Figure out – big picture – what you want to achieve over the next three years. I recently worked with an organization who defined their three year goal as: 'Go global.' This works well. Everything that follows in the plan aligns with these goals. And these goals are easily understood by the organization. We immediately set about rationalizing the product line to provide the focus required.
Become evidence-based. At some point in your strategic planning process someone will offer you a SWOT analysis. Don't believe anything that comes out of a SWOT analysis until you've verified it with facts, not feelings.
Limit your strategic priorities to the five things you MUST DO to meet your strategic goal. In the example above, implanting strong governance and bulking up on marketing were defined as critical to achieving the strategic goal. Technology, human resources and social media were defined as specific tactics within the strategic priorities. Five is a lot of priorities but not unmanageable because not everyone is involved with every priority. Focus is good but we've observed that organizations can under-achieve by taking on too few priorities.
In general, we see that Boards have an awkward relationship with strategy. Many don't recognize their role in overseeing it – and how vital the strategic plan is to the organization. It's why so many strategic plans never see the light of day once they've been completed. However, strategy is what separates sustainable growth organizations from failures and life-style organizations. The Board's role in strategy is critical.
Save
Save
Save
Save
Save
Save